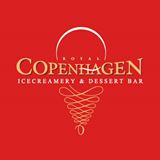 253 Seaview Road
Henley Beach SA 5022
8355 0995
Website
Facebook
For those of you who know and LOVE Royal Copenhagen Icecream, you MUST come down and visit the store at Henley Beach!
Not only can you buy the traditional icecream flavours that you love, BUT….
at the new "dessert bar" you can experience some of the most AMAZING and INDULGENT desserts!
Crepes, Waffles, Donuts, Fondues, Chocolate dipped strawberries , Traditional nut sundaes and Banana Splits, and Cocktails!