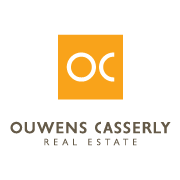 341B Seaview Road
Henley Beach SA 5022
7070 6488
Website
Facebook
A home can be many things. A new beginning, a place to grow, a reflection of all we've achieved. While each home is as distinct as the people living in it, there's one thing we all have in common. When our needs and wants change, it's time to make a move.
Whether you're looking for a lifestyle change, more space or just something new, you don't want to spend your life dreaming about it.
At Ouwens Casserly, they'll work with you to make it happen.